Listening Room
You're not alone.  Listen to others who have had your struggles; draw hope from their strength.
Amot Exclusives
AMOT Audio has exclusively recorded many AA and Al-Anon events, as well as many YPAA's!
CD's & MP3's
Order CD's or audio MP3 downloads.
AA, Al-Anon and Alateen messages.
RECORDINGS OF RECOVERY IN THE SPIRIT OF
FELLOWSHIP
Never Miss a Meeting!
Enjoy a meeting anywhere, anytime! Simply choose from our wide selection of AA, Al-Anon and Alateen speaker tapes, CD's and MP3's.
Free Shipping!
Free Shipping for all U.S. orders over $50. International rates show at the time of check out.
We Accept All Major Credit Cards
Our secure checkout system allows you the convenience
to easily make a payment from the comfort of your home.
Speaker Tapes, CD's and MP3's are our specialty.  As a full service recording and high speed duplicating company dedicated to 12-step recovery programs, AMOT Audio carries a complete selection of AA, Al-Anon and Alateen speakers.  If you are looking for someone to record your next recovery event, just give us a call at (773) 382-8714.
Looking for a little something extra to add to your program? We have a huge selection of Al-Anon, Alateen and AA Speaker Tapes, CDs, and MP3s that cover a wide range of topics included but not limited to working the steps, utilizing the slogans, surviving an alcoholic marriage, and living with alcoholic parents or children.  If you're looking for a particular Al-Anon, Alateen, or AA speaker tape, CD or MP3 and don't see it listed, just ask us and we will try to locate it for you!
AMOT Audio: your best source for AA Speaker Tapes, CD's and MP3's in the U.S.
Want to listen to all of your favorite speakers on demand?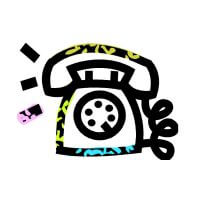 My Sponsor Says…
AA is not a program to get sober . . . it's a program to live your life successfully and to be happy once you are sober.
- Anonymous
The shortest sentence in the Big Book is: 'It Works.' The power behind me is greater than the problem in front of me.
- Anonymous
When I live in the past, I live in regret. When I live in the future, I live in fear. When I stay in the NOW, everything's okay.
- Anonymous
Courage is fear in action.
- Anonymous
The most important word in the Steps is the first one . . . 'WE.'
- Anonymous
The quality of your recovery is proportional to the quality of your surrender.
- Anonymous